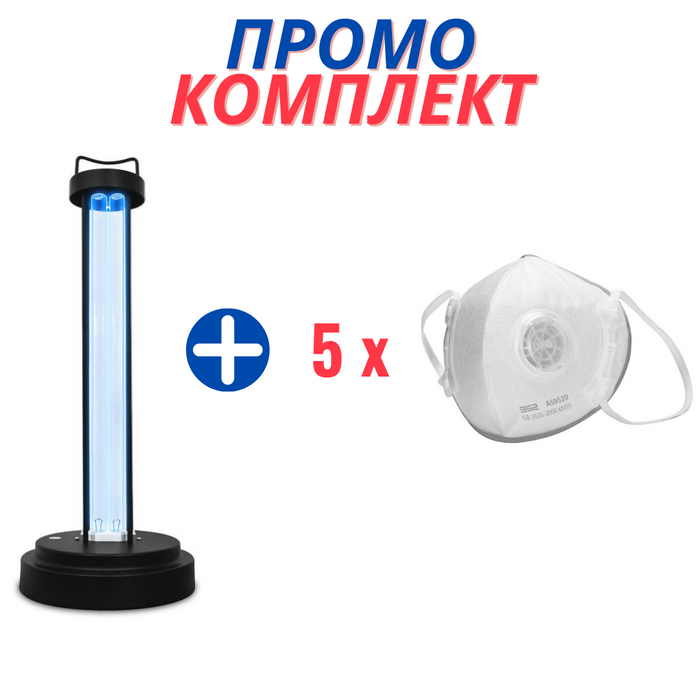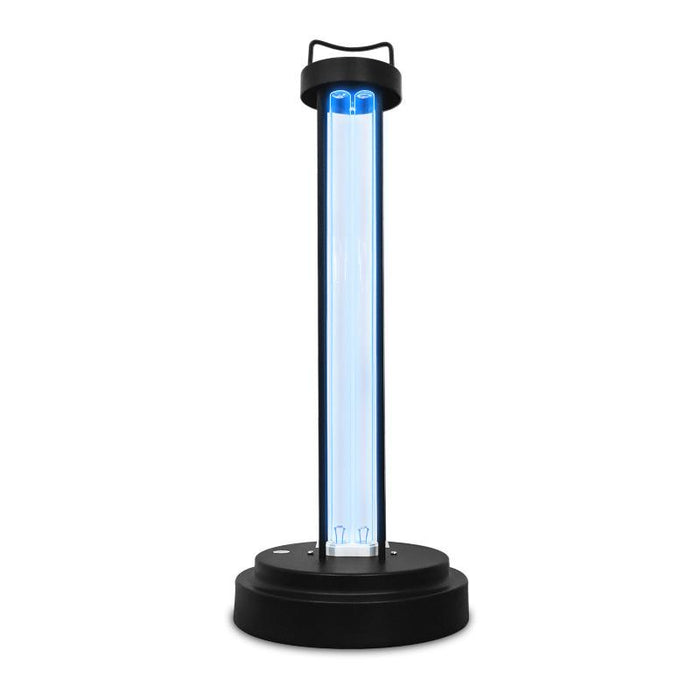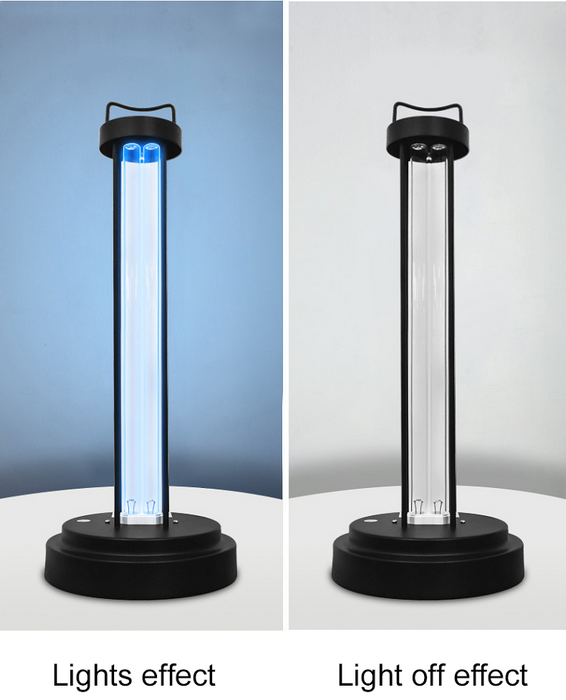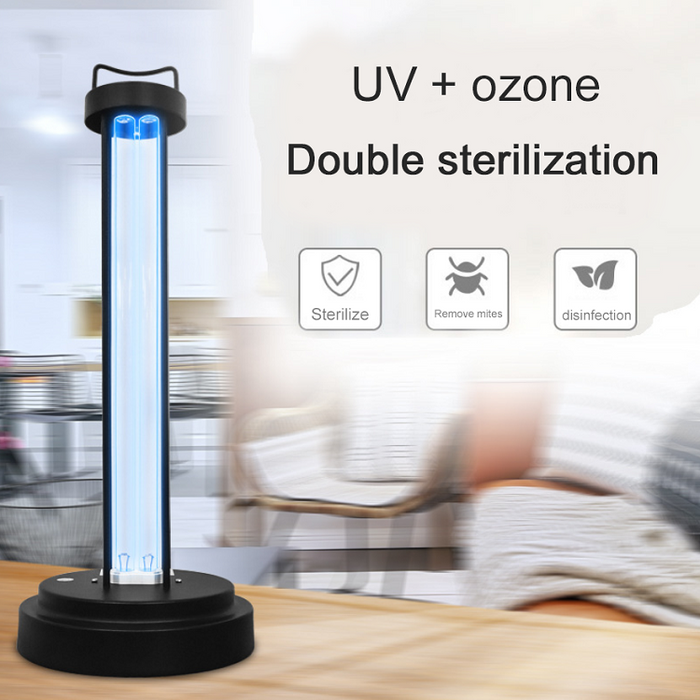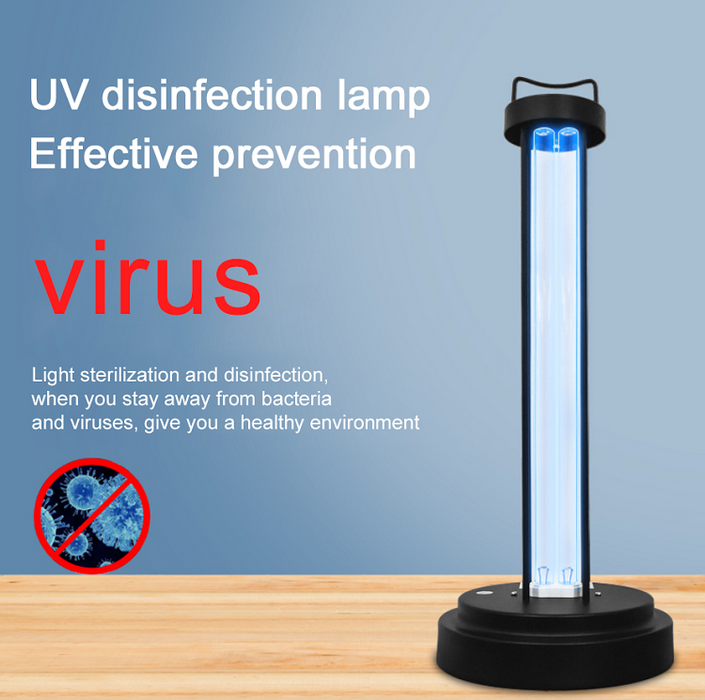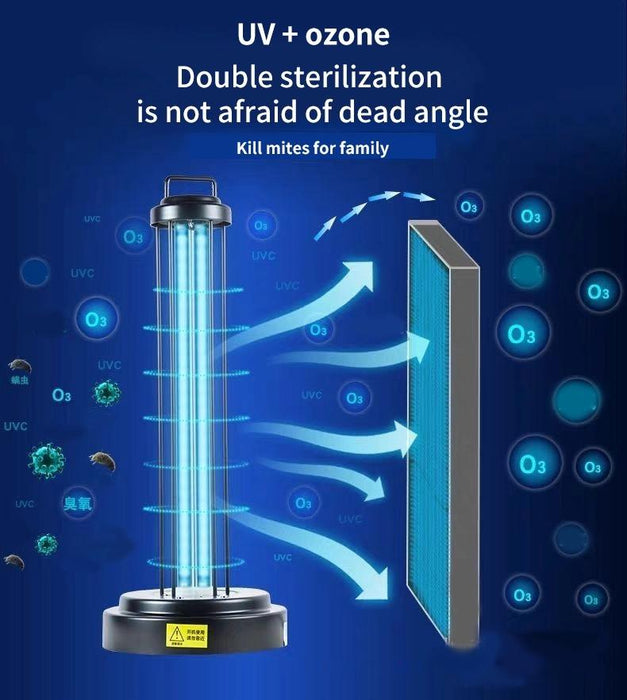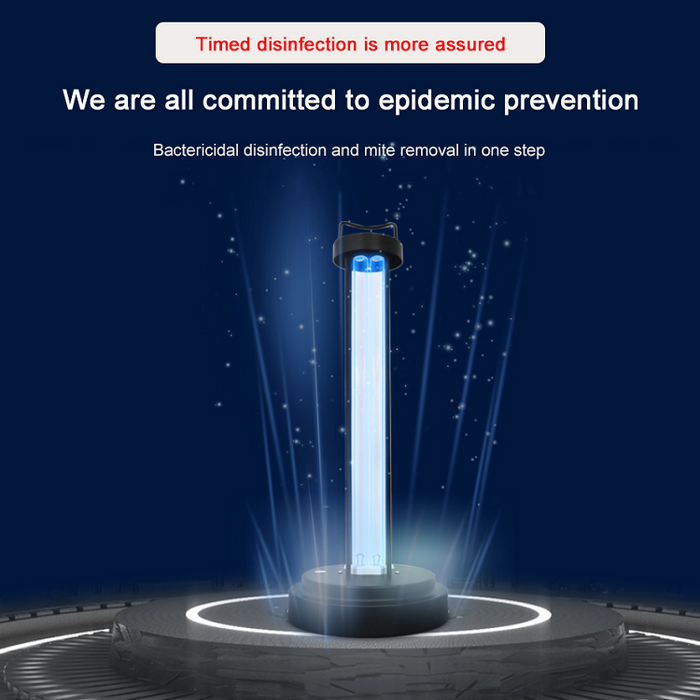 PROMO! Box 5 pieces standard masks KN95 + Ultraviolet powerful germicidal UV lamp Corpofix CV2 with ozone generator for disinfection against bacteria and viruses, remote control and timer
The lamp operates by UV light, generates ozone and effectively destroys viruses and bacteria by penetrating the cell membrane of bacteria and destroy their DNA and RNA. Effective tool for disinfection and destruction of coronavirus. disinfection is performed by uV light generated from the lamp ozone.
Features:

360 degree radiation in the room
power 38W
ozone generator. ozone penetrates and disinfects the sites receiving no rays of light
Timer three periods of running time lamp
Remote control to operate from a distance to avoid ingress of light on the skin and eyes
Instructions for use:
The lamp effectively destroys up to 99.9% of viruses and bacteria on the surface of desks, computer keyboards, masks, wash basins, mobile phones, underwear, sheets, cutlery, tools makeup, headphones, goggles, towels, kitchen stoves, other objects.
The lamp covers an area of ​​30-40 square meters, suitable for home use, office, medical and dental offices, etc.

Keep the skin from ultraviolet rays, plants and pets. do not get ultraviolet light in his eyes!
The kit contains:

1 * UV lamp for disinfection
1 * remote control
1 * Case 5 pieces Maska standard KN95
Certificate of Conformity CE