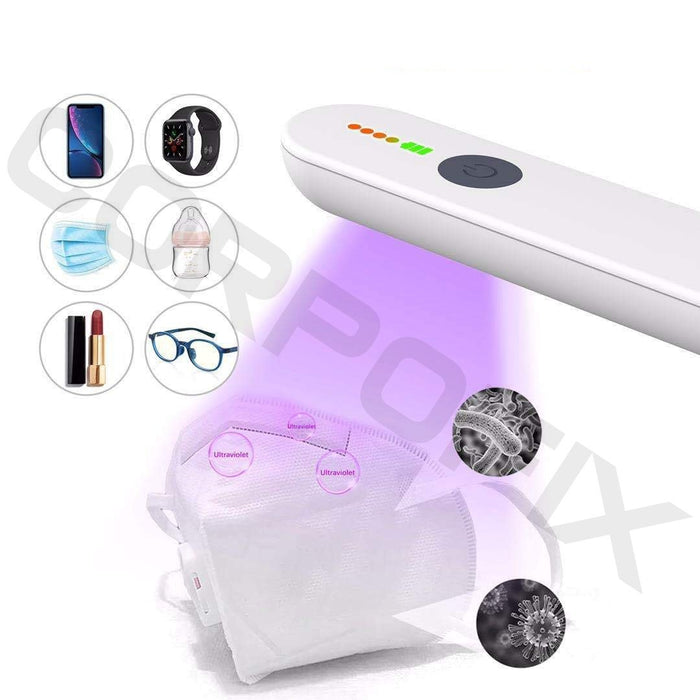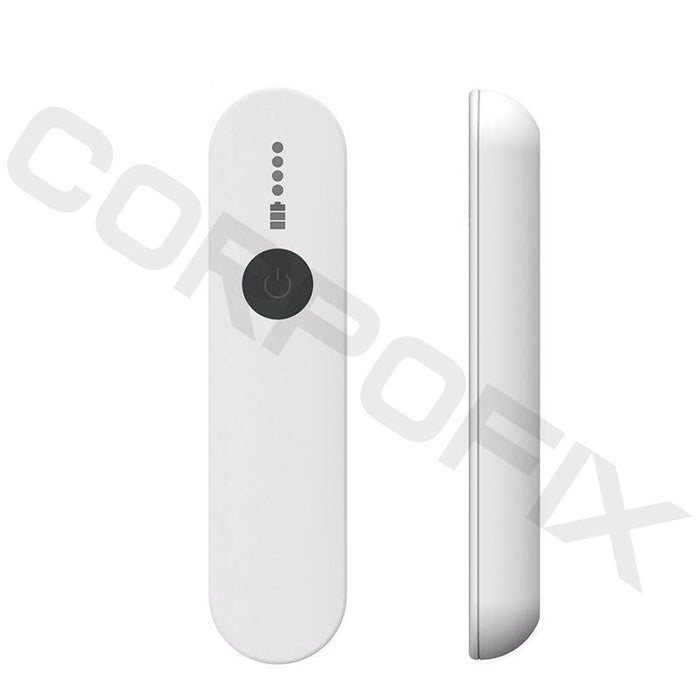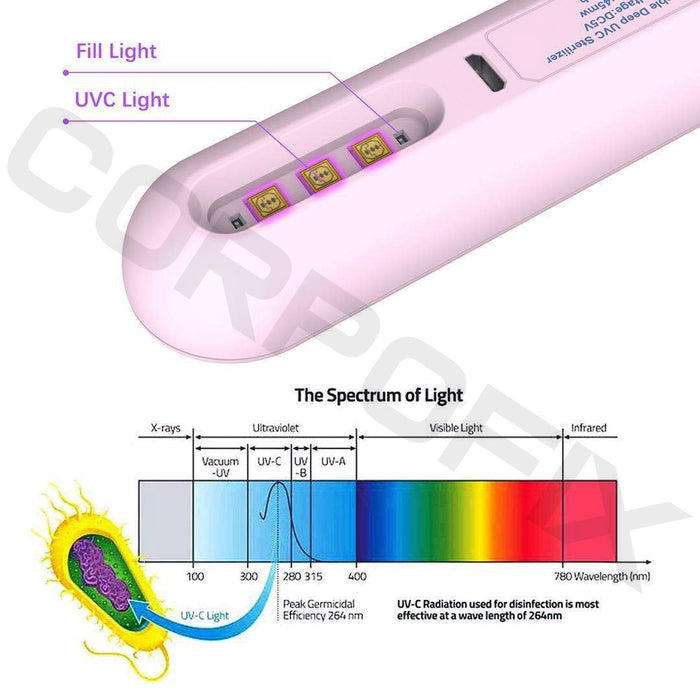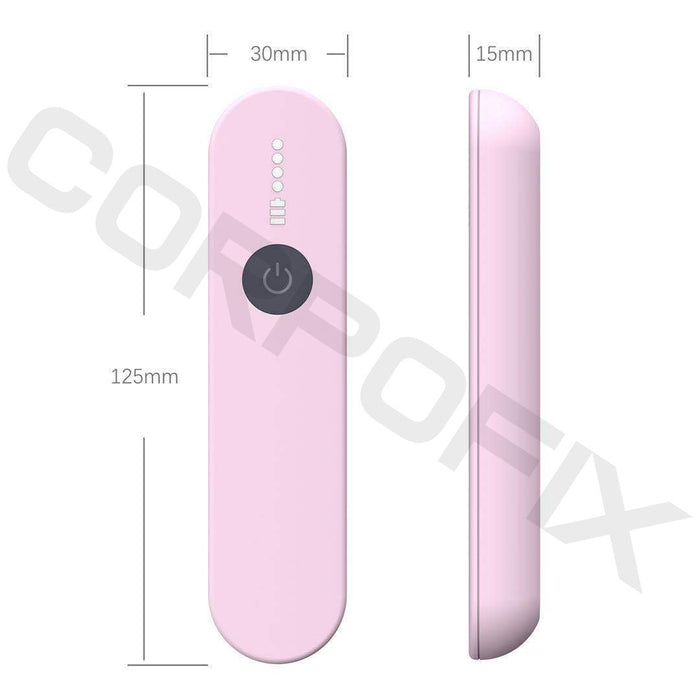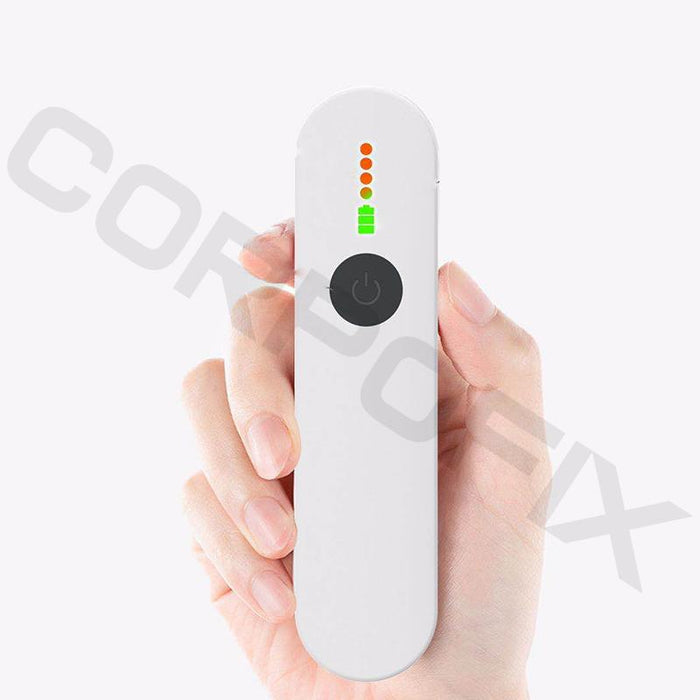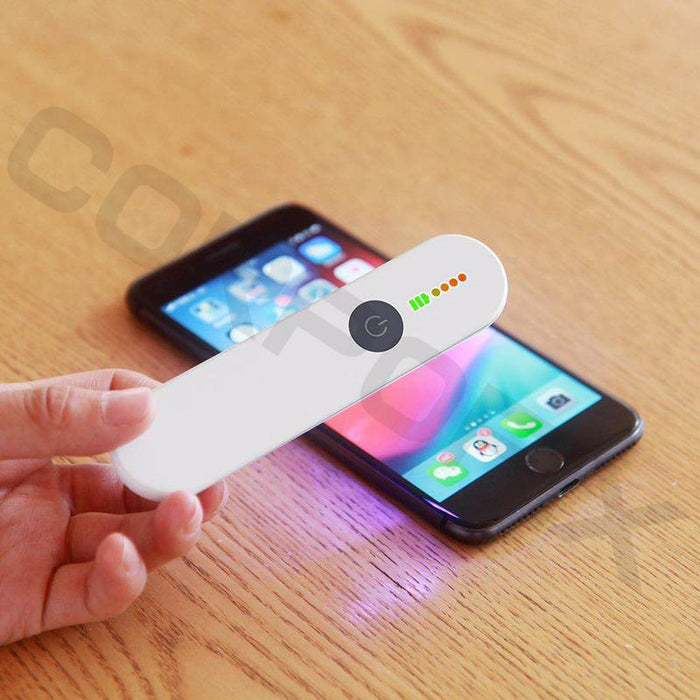 Portable UV germicidal UV lamp Corpofix HV12 for disinfection against bacteria and viruses
Lightweight, compact and convenient! Bring always with you - daily assistant in the fight against viruses and bacteria!
The lamp operates with UV LED light and effectively destroys viruses and bacteria by penetrating the cell membrane of bacteria and destroy their DNA and RNA. Effective tool for disinfection and destruction of coronavirus. It does not contain mercury, of ozone and does not pollute the environment. It can be used to disinfect keyboards, face masks, mobiles, fruit, cutlery and tableware, cosmetic utensils suitable for cars. Wear light everywhere with you and you will be protected. Disinfection of hard to reach places and surfaces that can be damaged by traditional disinfectants.

Features:
Lamp Life: more than 20,000 hours
Power: 3W
Optimal distance sterilization: 1-5 cm
sterilization time: 15-20 seconds
The lamp has a built-in rechargeable battery

Charging time: 1 hour
The lamp switches itself off after five minutes work
Weight: ~ 30 g
Size: 12.5 * 3 * 1.5cm
Color: White, Pink
Instructions for use
The lamp effectively destroys up to 99.9% of viruses and bacteria on the surface of computer keyboards, masks, wash basins, mobile phones, linens, cutlery, tools makeup, headphones, glasses, towels and other items.
Point ultraviolet light to the surface of the object at a height of about 3 cm, and move slowly for about 20 seconds.
Keep the skin from ultraviolet rays, plants and pets. Do not direct the light to the eyes!
Ol>

package contains:
1 x UV light for disinfection, 1x Charging Cable
Warranty: 1 year against manufacturing defect
Certificate of Conformity CE